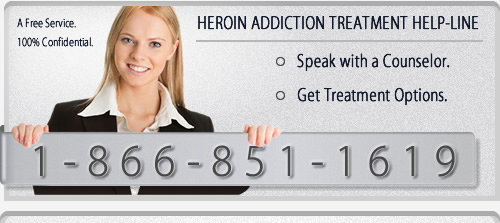 Heroin Overview:

According to the U.S. Central Intelligence Agency, worldwide production of opium has doubled since the mid-1980s. The result has been easier and cheaper access to the drug and worsening social problems, such as crime, associated with its abuse. Derived from opium, heroin is a highly addictive drug, and its use is a serious and growing problem. Rising purity levels and lower prices have fueled heroin's popularity.

The widely held misconception that snorting or smoking it is "less addictive" than intravenous injection lures new young users. Any ingestion of heroin promotes tolerance and drug cravings that can, and frequently do, lead to addiction. Teens and young adults across the country are learning the hard way that heroin addiction can come just as easily in a pipe as a needle.

Opium production occurs in three source regions—Southeast Asia, Southwest Asia, and Latin America. While an undetermined amount of the opium is consumed in the producing regions, a significant amount of the drug is converted to heroin and sent to its major markets in Europe and North America.


Heroin News / Information / Articles