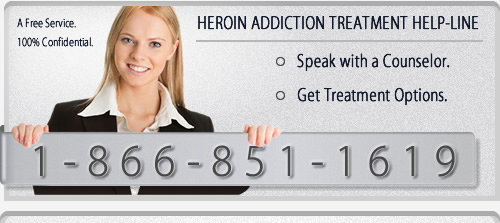 Heroin's Impact:

Heroin addicts suffer from a wide range of physical ailments, ranging from minor infections to organ failure. The all-consuming nature of heroin addiction can also lead to overwhelming psychological problems, which can culminate in suicide. Further, the emotional consequences of heroin addiction extend beyond the addicts themselves, to include an addict's family and friends. Also, heroin addiction negatively impacts society by causing increased spread of disease, addiction related crime, and exorbitant emergency room and rehabilitative treatment costs.

Many experts agree on certain ideas about effective heroin abuse prevention, including the need to protect young people from the drug, as well as the need to prevent experimentation with other drugs that are believed to lead to eventual heroin use. Experts disagree on far less than they agree upon, however, and opinions vary widely on what constitutes effective drug abuse prevention in general, and heroin abuse prevention in particular. As additional prevention approaches emerge, experts grow even more divided over how to best allocate the nation's very limited prevention resources.

If the past one hundred years are any indication, heroin abuse will continue to varying degrees in society into the foreseeable future. As some researchers seek effective prevention approaches, others seek effective methods for treating heroin addiction. Although experts may not concur about what constitutes the best method of treatment, they do agree that, regardless of the method, recovering from heroin addiction is a difficult, lifelong endeavor.


Heroin News / Information / Articles