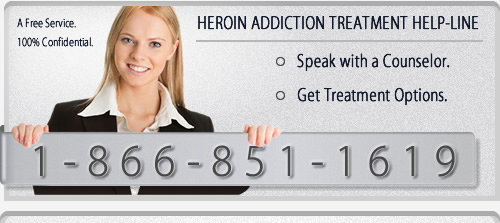 Heroin The Epidemic Continues:

By the late 1990s, the heroin marketplace in the United States shifted yet again as drug cartels in Mexico began to eclipse Southeast Asian heroin suppliers as the main competition of Colombian heroin cartels. Mexican drug syndicates quickly seized a rapidly growing share of the U.S. heroin business, and by the decade's end had come to dominate the heroin market west of the Mississippi River. As a result of these new entrants into the U.S. heroin arena, the price and purity wars that had spawned the epidemic during the early 1990s were still present as the decade drew to a close.

Though the alarming growth rate of the epidemic had slowed and even reversed in some regions of the United States by the year 2000, it had increased in others—particularly in the northeastern seaboard, where much of the nation's Colombian heroin was smuggled into the country—leaving experts divided on the question of whether the heroin epidemic in America had finally begun to subside.

While the NIDA believed that the nation's overall use of heroin in America was in decline, other estimates suggested that the epidemic had yet to reach its peak. In either event, with an estimated 1.5 million heroin users from across America's socioeconomic spectrum at the dawn of the twenty-first century, 980,000 of whom are believed to be hard-core addicts, it is once again clear that the drug holds allure to people from all socioeconomic standings, races, and ages.


Heroin News / Information / Articles