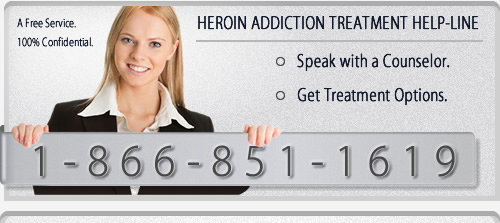 Heroin: Tolerance, Dependence, and Withdrawal:

Users of heroin develop tolerance to its effects. Chronic, or long- term, users of the drug become less sensitive to its euphoric and analgesic (painkilling) actions, as well as to its rush. Once users develop tolerance, they need to increase doses of the drug to achieve the effects they desire. Heroin users also become physically dependent on the drug, and experience withdrawal symptoms if they stop taking it. Heroin's effects last for approximately four to six hours. As a result, addicts must take the drug several times a day to prevent the appearance of withdrawal symptoms. The need to continue taking the drug to avoid withdrawal is an important factor in heroin's addictiveness.

People who take opiate drugs for medical reasons can be taken off the drug gradually without withdrawal symptoms. The dose must be lowered by 20 to 25 percent daily for two or three days until all use is ended. However, abruptly stopping morphine or heroin has very different results. The withdrawal symptoms that occur after abruptly stopping heroin include:

eye tearing
yawning
sweating
restlessness
dilated pupils
irritability
diarrhea
abdominal cramps
waves of gooseflesh (the term "cold turkey" describes the goose- flesh that follows from abruptly stopping the drug)

The heroin withdrawal syndrome reaches a peak about two or three days after stopping the drug, and symptoms usually disappear within seven to ten days. Some low-level symptoms may last for many weeks.

Heroin use by a pregnant woman seriously affects the developing fetus. Babies of mothers dependent on heroin are born dependent. Special care must be taken to help them withdraw during their first weeks. Although withdrawal for the baby is miserable, heroin withdrawal is not usually life threatening.


Heroin News / Information / Articles