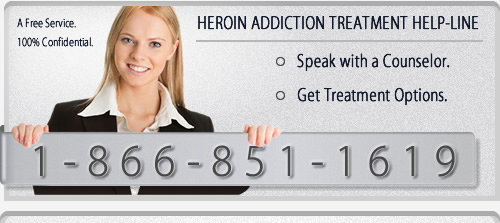 Heroin and Physical Addiction:

The main concern of heroin addicts, isn't to avoid lethal overdose or poisoning. Rather it is to avoid the most obvious and immediate health consequence of addiction: the sickening "withdrawal" symptoms that begin anew every time a heroin dose wears off. Depending on how severe the physical addiction is, a heroin addict in withdrawal will experience flulike symptoms that, among others, include sneezing, running nose and eyes, alternate bouts of profuse sweating and cold flashes, muscle and bone pain, abdominal cramps, diarrhea, vomiting, and muscle spasms. Heroin addicts therefore crave heroin not only to feel its pleasure, but also to avoid the pain and sickness that come with not getting a fix every few hours. This all-consuming nature of heroin addiction is summed up by poet and longtime heroin addict William S. Burroughs: "Junk [heroin] is not . . . a means to increased enjoyment of life. Junk is not a kick. It is a way of life."A person begins to experience withdrawal-related physical symptoms after a few weeks of steady heroin use. Though medical science has long known that heroin addiction and its withdrawal symptoms involve the central nervous system in some way, brain researchers from Johns Hopkins University made a remarkable discovery in 1972 that lent tremendous insight into the nature of physical addiction to heroin and withdrawal from the drug.

These researchers found that the human brain's nerve cells, known as neurons, have receptor sites that seem specifically designed to feel the effects of heroin and other opiate drugs. They found that opium molecules fit into these receptors like a key fits into a lock, and cause the nervous system to relieve pain and create feelings of euphoria. This was a puzzling discovery for these researchers, since it seemed extremely unlikely that nature would provide the human brain with receptors designed for the molecules of a specific type of plant. They suspected that there must be another purpose for these receptor sites.


Heroin News / Information / Articles